There's no getting around the fact that cyber security is expensive. In a threat landscape defined by increasingly complex IT ecosystems and sophisticated threat actors, mitigating cyber risks is unlikely to get less costly any time soon. Given this reality, businesses face an important task in getting the most out of their cyber security investments.
Whether you're choosing from a diverse suite of cyber security services or the latest solutions, optimising how you allocate your budget is critical in effectively managing risks and protecting business assets while maximising investment value. Here are some tips to start getting more from your available cyber security budget.
Get a Strategy in Place
Taking a scattergun approach to allocating cyber security funds is unlikely to end up strengthening your security posture. Getting the most from your cyber security investment begins with a solid strategy. This strategy should set out goals based on reducing your most significant cyber risks so that investment decisions can be rationalised in the context of meeting these goals. Ultimately, a strategy brings investment decisions down to basics by asking:
What assets do you need to secure most and why?
What is the most effective and economical combination of tools, people, and processes that can secure those important assets against key cyber risks?
Are there glaring gaps in protection or overlaps in the capabilities of technologies?


Invest in the Right Skills and Resources
A security strategy is only effective when it's viewed as working together with two other components—talent and tools. Having the right skills in place to help manage specific risks and combat high-risk threats is invaluable to any business.
Equally as valuable as skilled security professionals is having a strong cyber security culture permeating the organisation with employees in all departments well-versed in spotting the signs of attack. Therefore, investing in effective training and awareness programs is usually a good use of your cyber security budget.
The tools and solutions you use can only be as useful as the skills in place to get the most out of them. Upskilling existing staff can often be an effective way to get more value from existing tools rather than automatically looking for the next shiny new solution.
It's also important to recognise that finding the right talent either internally or by recruiting externally is not always a cost-effective answer to get what you need. Genuine cyber security expertise is difficult to come by. One infographic released by the UK government highlighted how 680,000 UK businesses have basic technical cyber security skills gaps while 449,000 have an advanced skills gap.
A cost-effective resource worth exploring is turning to cyber security services to provide the necessary skills and expertise. There are several paths to explore here, including managed security service providers, security consulting, outsourced security training programmes, security operations centres, and more. Outsourced cyber security services reduce the cost of access to important skills and expertise through economies of scale.
Be Diligent When Selecting Tools
Often, businesses jump into procuring a new, innovative security solution without stopping to consider how well that tool aligns with the overall cyber risk management programme, the current IT infrastructure, and the available skillset within the organisation. Companies offering point-specific solutions use fear as a marketing method to great effect, however, the implementation of endless new point solutions can actually reduce your ability to defend against threats.
One survey, focusing just on the area of security monitoring, found that companies reported an average of 29 different security monitoring tools in use in their environments. This overload of tools creates a host of problems, including false positives, alert fatigue, and confusion. All of these issues hamper the ability to detect and swiftly respond to genuine attacks.
Another issue with having too many tools in place is that some may integrate poorly with existing infrastructure and workflows. Or, you might lack the skills to fully operationalise certain solutions. In both cases, abandonment becomes a problem, and costly investments in new solutions don't provide any value at all to your business.
Exercise diligence when selecting tools by considering them as part of your overall security strategy. A good tool truly helps protect your most important business assets, addresses key areas of cyber risk, and does these things more efficiently than current solutions and processes. Lastly, don't forget to factor your available skills into the equation.
Reassess and Understand Your Cyber Risks
The cyber risk landscape is dynamic—threats that weren't previously relevant to your company can become real headaches overnight. As businesses shift more of their operations to the cloud, their attack surface expands, and assets become more exposed to threat actors attacking their external attack surface. That's just one example of an operational change leading to a change in the nature of cyber risks.
New threats can rapidly emerge and become the favoured attack method for malicious actors. A prime example is double extortion ransomware, which emerged in late 2019 and became widespread during 2020. Businesses found they could no longer rely on backups to avoid paying ransoms because the threat evolved to having sensitive data published. Encrypting data at rest and using data loss prevention solutions became more important for managing these risks.
All of this is to say that a granular understanding and reassessment of your key cyber risks is critical in helping you spend your money wisely. Bear in mind that effective risk management is about accepting some level of uncertainty. Not only is it impractical to mitigate every risk, but it's also prohibitively expensive. In addition to analysing your own logs and systems for evolving cyber threats, read industry-specific reports to get a big-picture view of your cyber risks. You can then make smarter and more strategic investment decisions.
Consider Cyber Security Certifications
As the cyber security sector expands and evolves, certifications and frameworks provide an interesting outlet for businesses to use their budgets. Customer and client expectations for safe cyber security practices continue to increase, particularly in areas such as finance, manufacturing, and healthcare.
Aligning with frameworks like ISO 27001 or SOC 2 can provide a competitive advantage that you can use as a marketing tool with prospective customers, business partners, or clients. These certifications and standards are powerful indicators that you adhere to best practices for managing cyber risks and handling sensitive data.
Cyber Security Services: A Smart Investment Decision
Following these tips puts your company on the right path to getting more from your cyber security budget. Faced with relentlessly navigating complex challenges, don't overlook the value of cyber security services as a smart investment decision. Seek out a company with genuine expertise on hand to act as a partner in helping you better manage your risks and increasing your cyber security maturity.
Contact the tmc3 team today to learn about our services, which include cyber security consulting, CISO-as-a-service, and cyber security strategy implementation.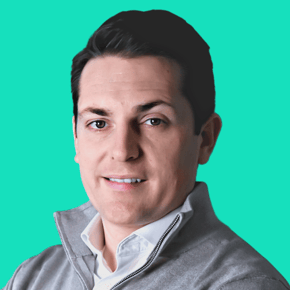 Nathan Tittensor
I love to help organisations solve data protection challenges. To do this, I transform security and data privacy from being necessary overheads to becoming business enablers. I have enjoyed many leadership roles throughout my career in data privacy, information security, and risk management. I take pride in creating positive outcomes, with over 15 years' experience of exceeding expectations in high pressure environments, both domestically and internationally.