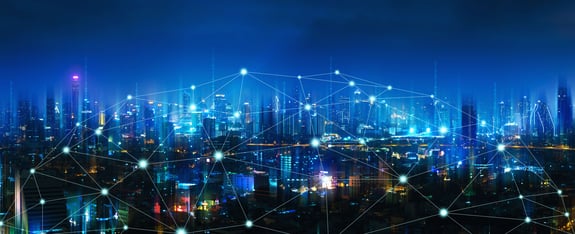 WHERE WE WORK
Delivering secure outcomes in your industry.
Helping organisations protect, comply and thrive in the digital era
tmc3 is the partner of choice for organisations of all sizes across the private and public sector. Our consultants have over 60+ years of experience helping organisations in the UK and US with cyber security, data protection and compliance challenges. We are known for our ability to make cyber security and data protection understandable across a variety of industries and verticals.
We have a proud history of supporting government departments, local authorities, government agencies and healthcare organisations. Our teams have delivered services and outcomes to UK authorities that have instigated real change in our society.
tmc3 in the private sector
With Cybercrime becoming a multi £trillion industry and stringent regulations being introduced globally, commercial organisations must be more alive to the risk and accountable for their products and services.
Whether you are a utility business, a bank or a software company, we have used our unrivalled approach to ensure security is a value-protector and a value-adder. We have vast experience of working with technology businesses, helping to fuel advancement by demonstrating how things are – and then asking, how can they be made better?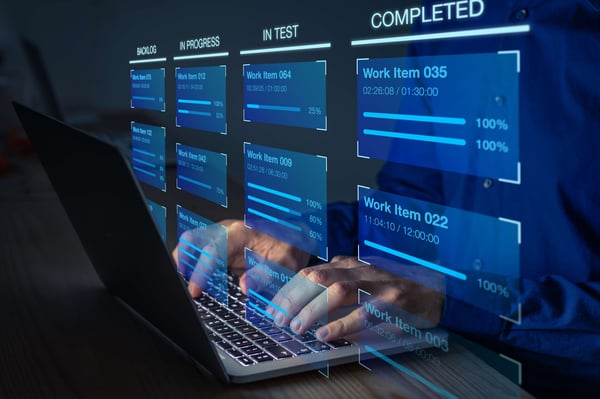 Sofftware and technology
From start up to scale up and global enterprises, software businesses always need to be at the forefront of security. Whether managing internal compliance requirements or building privacy requirements into products, you need the right expertise.
Our consultants have the experience, background and agile ways of working to support you in building secure products and strengthening internal cyber resilience.

Mergers and Acquisitions
Cyber security can have a significant impact on business value across the lifecycle of an investment. You need assurances that you are not bringing in a powder keg to your portfolio.
We help you consider cyber security risks and priorities at each stage of the deal process, so you can mitigate the threat of cyber attacks, avoid overspending on security, and maximise the return on investment.

Logistics
Supply chains are subjected to numerous risks. However, cyber security is now at the top of the list. Logistics, in its very nature, involves transferring sensitive information electronically. This provides valuable efficiencies but it also makes the sensitive information susceptible to cybercrime.
Our teams help logistics businesses secure their estate and provide the due diligence assurances customers demand.

Utilities
Cyber attacks in the utility sector are becoming more frequent and complex. Protecting your technology, infrastructure, data and your customers means embracing an effective security strategy.
We support the utilities sector to increase cyber resilience and meet varying compliance requirements which includes those around operating Critical National Infrastructure (CNI) such as the NIS Directive.
tmc3 in the public sector
01

Public Sector

02

Central Government

03

NHS

04

Local Government

05

Policing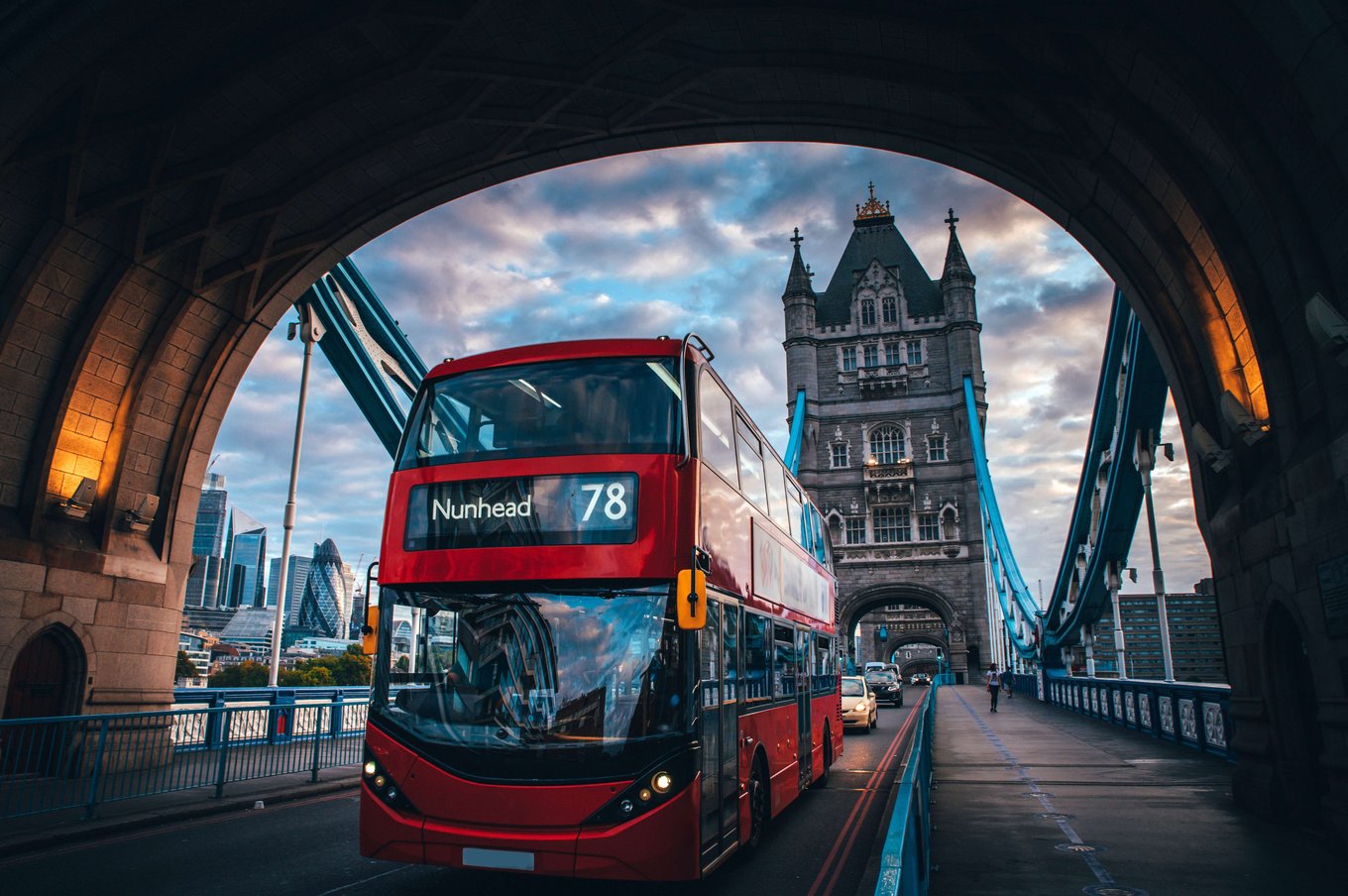 Securing the nation
Departments across central government underpin the functioning of large parts of our society. With responsibility for making some of the most important decisions on a daily frequency, data and sensitive information is ubiquitous. Whether it means critical services being disrupted or confidential information being breached, any cyber-attack on a government body could have severe consequences. That's why the cyber risk is so significant for you.
With this position of power comes the responsibility to be proactive in preventing any breaches and mitigating their impact. However, you are not alone; our experts support central government departments and agencies in protecting data and systems. We help you maintain public trust and confidence.
Keeping up with digital change
The NHS is challenged with putting data, digital and technology at the heart of its transformation in its continuing ambition to provide better outcomes for patients and staff. Services continue to be redesigned to address rising citizen expectations about self-service, personalisation, and convenience. This shift to online has changed clinical willingness to adopt new ways of working and facilitated new collaborations both in the centre of the NHS and wider local health and care systems.
With this change in landscape and increase of data sharing, Trusts have seen an exponential increase in their risk profile. More sensitive data is available at a click and cyber threats pose an increasingly real threat to patient care. With our cyber security, data protection and penetration testing services, we support the NHS through this period of change, ensuring services and care are delivered in a secure way.
Whether we are helping Trust's follow the what good looks like framework to embed the seven success measures for a secure and successful digital transformation or supporting with the Data Security Protection Toolkit to ensure adequate performance against the National Data Guardian's 10 Data Security Standard.
Our diverse teams of experts work with NHS Trusts to make them more resilient so they can manage cyber risk and be more prepared for future digital transformation.
Do more with less, securely
Do more with less, has become the status quo for Councils across the UK. Amid global uncertainty and change, public services need creativity to make resources go further and improve life for citizens. The real challenge, though, is to bring this positive change whilst maintaining the trust of citizens and remaining compliant with the myriad of regulations you face.
Our consultants have a proud history of supporting local government organisations through periods of change and disruption. We know data protection and security resource is scarce and therefore solutions must be efficient. Whether it is FOI process efficiencies or cyber security automation, our teams have helped build resilient frameworks that enable Councils to do more, whilst maintaining trust and compliance.
We bring creativity to our work, whilst delivering secure outcomes for our local government customers.
Harnessing data
Police forces across the UK face ever increasing challenges affecting information security and data protection. As reliance on technology grows and availability of data becomes a key driver, compliance teams must play a part in supporting future strategies. In addition, whether it is the weighty requirements of the Data Protection Act 18 and Law Enforcement Directive or the protection of critical systems, police forces face increased demands on their time.
Our consultants have worked extensively with UK police forces including Senior Information Risk Owners, Data Protection Officers and Information Security Officers to deliver sustainable compliance solutions.
We help police forces reshape and reorganise security and information governance to counter threats and keep people safe.
Spotlight on services for the public sector
The UK Government Cyber Security Strategy has been established, the goals are clear and deadlines are set. However, the complexity and workload is sizeable. This is where we can help. Our teams understand the increasingly complex needs, requirements unique to the public sector and the challenges of responding to digital disruption.
Enabling the Digital Backbone
DEFENCE
We know defence. With a number of service leavers core to the success of our business and experience in supporting programmes across Defence Digital and the wider MoD, we are ideally placed to be your trusted partner.
Our services help optimise cyber defences, assure systems and secure the move from legacy IT to the cloud. We support the MoD and TLBs in achieving their missions.
Air, Land, Maritime and Defence Digital experience
Cyber products for defence
Experience with

Dstl and DE&S

Supporting projects and platforms to achieve accreditation
Specialising in providing Security Assurance Coordinators, JSP 604 Case Officers and Security Architects

Deep experience with JSPs and NIST
Security clearances and relevant qualifications
Security delivery partner for intelligence systems
What we have to say
Curated content and the latest industry news, providing valuable cyber security & data protection insights.