This year, we are celebrating Learning at Work Week 2022 - 16 May - 22 May.
It's quite simple for us, we want our team to leave us in a better position than when they joined (not that we want our awesome team to go anywhere). And that can only be achieved by empowering and supporting our team to grow both professionally and personally.
This also supports our vision, which is to operate at the forefront of new and emerging technologies, frameworks and regulations. It is what inspires us and gives us the opportunity to develop and empower our team, to achieve more.
This Learning at Work Week and throughout the year, we continue to run activities to help colleagues think about goals, aspirations and how they can develop learning habits and mindsets. Promoting learning pathways, role development and career journeys.
We encourage all organisations to use the week to delve deeper into what colleagues would like and need from learning.
Lifelong learning helps us become more confident, curious, purposeful and skilled. It enriches us, bringing joy, connection and understanding of the world, enhancing wellbeing.
Here are few activities our team have lined up this year:
Certified Cloud Security Professional (CCSP)

Certified in the Governance of Enterprise (CGEIT)

Certified Information Systems Security Professional (CISSP)

Professional Cloud Security Engineer (GCP)

Corporate Social Responsibility (CSR): A Strategic Approach

LUMA Practitioner

Level 7 Diploma for Senior Leaders (ILM)
And much, much more.
This Learning at Work Week, we hope all organisations, big and small, make a conscious effort to carry on enabling their teams to grow with lifelong learning.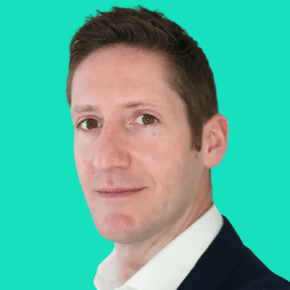 Adam Casey
An influencer, with experience in operating across an enterprise information technology and software organisations, at Chief Information Security Officer level. Adam has a proven history of building and running diverse, high-performance teams, with a track record of exceeding objectives and targets.